TRIPLE BJ IN PARADISE
You must be a member to watch this Video!
You're just a CLICK AWAY of becoming an official SINNER!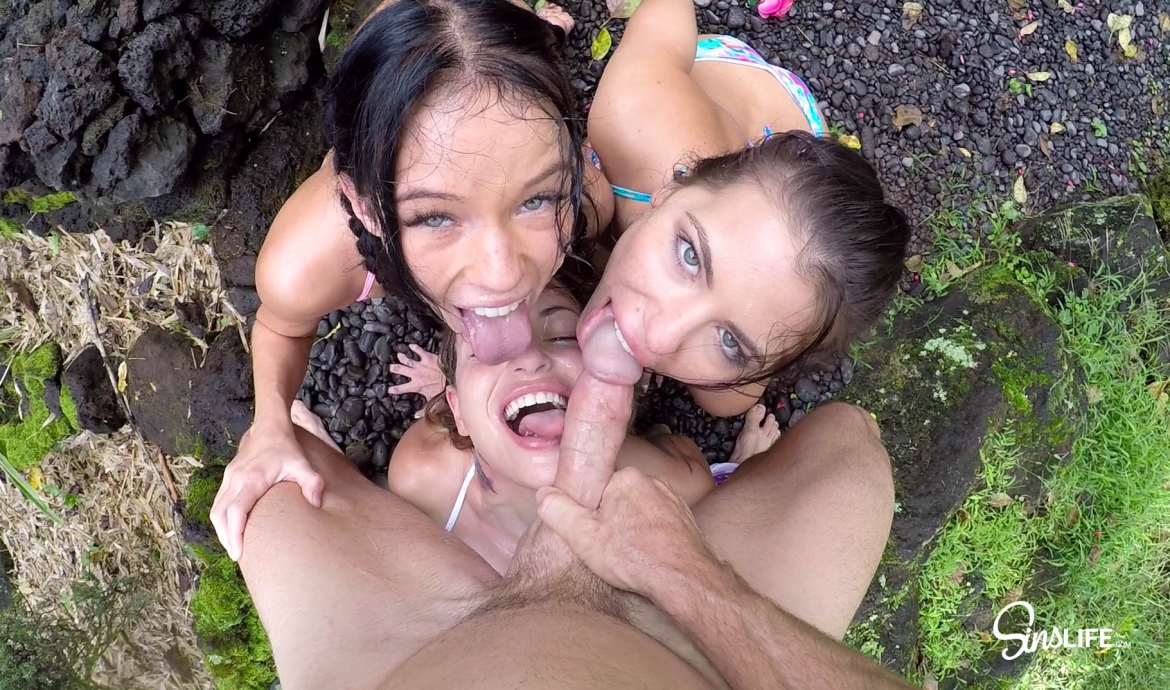 SINS SEX TOUR: TRIPLE BJ IN PARADISE!! Welcome to The Sins Sex Tour: Paradise!! With none other than the dream team Adriana Chechik and Megan Rain!! Between the 3 of these cock hungry sluts trying to suck the cum out of Johnny's big cock, this blowjob gets messy and stays intense from beginning to end!! We travelled to Paradise together for an epic 3 day sex adventure... and this is the 1st scene we shot!! This was one of the most memorable vacations ever... 3 pussies for Johnny in one of the most beautiful places on earth!! Watch the kick off of this amazing mini series with this EPIC TRIPLE BLOWJOB until the girls are swapping Johnny's big load and licking their faces and fingers clean after making him bust all over their faces!! We love some Adriana Chechik and Megan Rain... come find out why!!!!!!!!!!!
---
December 26, 2016