HORNY LIL DEVILS
You must be a member to watch this Video!
You're just a CLICK AWAY of becoming an official SINNER!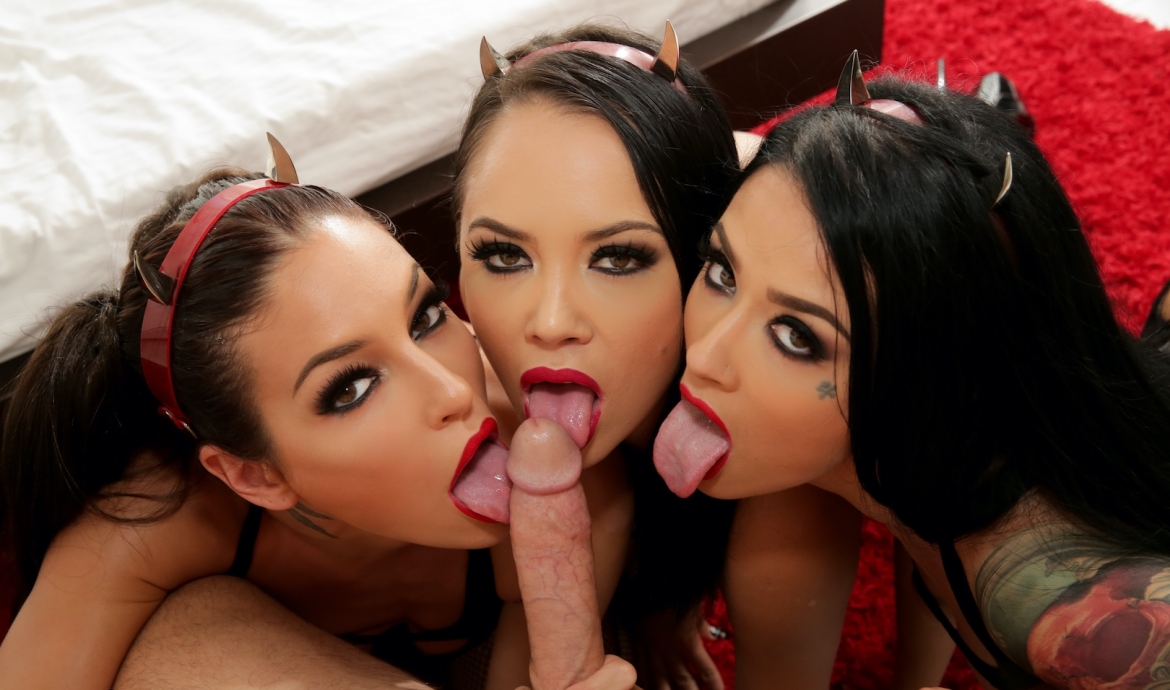 THE SINS LIFE HALLOWEEN SPECIAL IS FINALLY HERE!! Katrina Jade, Kissa Sins, and Kristina Rose drag you to the pits of hell and make you cum so hard you DIEEEEEEEE this Halloween!! These Horny Little Devils keep Johnny Sins tied up on his time out chair and suck his big cock from multiple positions then keep him there to watch the three Horny Little Devils fuck each other on the bed until he can't take watching them eat each others pussies and assholes any longer and RIPS out of the tape they tied him up with and punishes their little pussies until they all die of orgasms!! The Sins Life: Halloween Special "Horny Lil Devils" is shot by Chris Streams and is sure to blow your dick up this Halloween!! COME PLAY WITH THE HORNY LIL DEVILS and watch Johnny Sins creampie Katrina and watch Kissa and Kristina eat it out!!
---
October 5, 2018